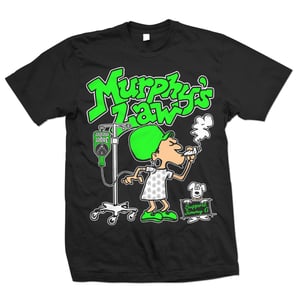 $

30.00
MURPHY'S LAW "Support Jimmy G" design T-Shirt.
Limited Edition design T-shirt with ALL PROCEEDS TO HELP JIMMY WITH HIS MEDICAL BILLS.
We are running the pre-order for the month of August The shirts will then be printed and shipped in September. If you order any other items with the "Support Jimmy G" shirt, we will wait for the "Support Jimmy G" shirts to come in and we will ship your order all at once.
This is a Black T-Shirt. You can also choose Girlie Shirts in various sizes in the Drop Down menu.