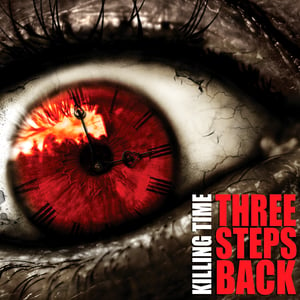 $

10.00
KILLING TIME "Three Steps Back" Compact Disc.
New York Hardcore legends return with their first new release in over 10 years. Hard hitting guitars, amazing riffs and intelligent lyrics prove these guys haven't lost a step. Features the 4 original Raw Deal (Killing Time) founding members. This is how hardcore is supposed to sound.
CD booklet contains lyrics, liner notes, and rare photos.
Track Listing:
1. Flight Plan
2. Spaceheater
3. 24
4. Cropduster
5. Mingus
6. The Accident
7. Rope A Dope
8. Inheritance
9. Half Empty
10. Lookout
11. Crouch
12. AKB