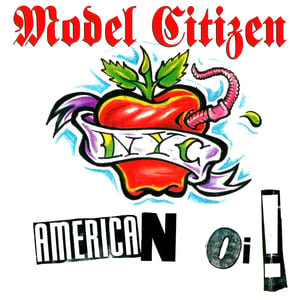 $

10.00
MODEL CITIZEN "American Oi" Compact Disc.
First and only release from this New York City band. Heavy hardcore punk Oi with members of The Krays and Tears Of Frustration. Also features a Minor Threat cover song and a Misfits cover song done in pure Oi fashion. Oi music does not get any better than this!
CD booklet contains Lyrics and Photos.
Track Listing:
1. Out On The Street
2. Boot
3. Braces
4. We Bite
5. Should've Known
6. Trust
7. Wired Shut
8. Dead On It
9. Minor Threat
10. MTV Punkrocker